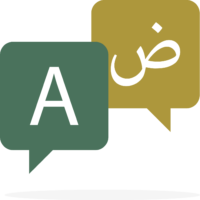 Translation Services
With over 40 years' experience in technical translation, the Arab-British Chamber of Commerce specialises in Arabic/English and English/Arabic translation and has excellent facilities and top quality staff. Our translators are officially qualified and are trained to handle your requirements accurately and professionally in both languages. Our experience lies in first class commercial, financial, legal and technical translation of the highest standard.
Authentification
The Chamber's translation service is officially recognised by all the Arab embassies in London and by the Foreign, Commonwealth & Development Office (FCDO).
However, we strongly advise clients that the FCDO should authenticate all official documentation translated from Arabic to English if it is to be used in the UK. Translation of official documents from English to Arabic, to be used in the Arab world, must be authenticated by both the FCO and the Arab embassy of the country where the document is to be used.
We welcome all types of documents for translation, including:
Birth/marriage/baptism/divorce/death certificates
Certificates of academic qualification
Certificates of Origin
Commercial invoices
Company/personal financial documents
Divorce documents from the Shar'i Mazun or from a court of law
Memorandum & Articles of Association
Passport details
BECOME AN ABCC MEMBER AND GET MORE THAN 50% DISCOUNT ON OUR KEY TRADE SERVICES
ABCC membership provides exclusive networking opportunities such as unlimited complimentary access to most of our high-end events, speaking opportunities, media exposure and various marketing options through our website and publications. Exporters will also benefit from more than 50% reductions in certification fees, s discounts on international trade training courses, notary, and translation services, plus discounts on hiring our prime location venue, as well as access to reliable advice on doing business with the Arab world.
Contact us for advice on Trade Documents
If you have any questions about our documentation services and your specific requirements please complete a short online form with your details. A member of our team will then contact you.